A new version of cash - cooperation with the Shrap Startup
Have you ever had a situation in a store where the seller didn't have a change to give? We don't mean only the well-known and joking situation with a symbolic penny. Shrap helps to solve the problem of maintaining the circulation of coins for business. The increasing closure of bank branches makes it more and more difficult. Additionally, coins are constantly withdrawn from circulation to be dealt with as change. Most people never use them again to make purchases. Here comes the solution to the problem in the form of Shrap platform.
What is Shrap?
Shrap is a mobile purse that receives the rest of the cash we pay in shops or service points. This mobile app for a startup was created to increase your savings. Even though we are becoming cashless societies, the demand for physical money is still great. The coins themselves represent 'lost value'. In the UK, losses are around £150 million a year. Due to their size, they can end up everywhere - even in a landfill. This generates an amazing cost of producing the coins. In addition, we must add the costs of raw materials, storage, and transport. The startup, therefore, met the demand for savings. Shrap makes it easy to digitally store your coins in a "virtual coin jar" that preserves the key attributes of cash: free, accessible, stable, and anonymous.
A considerable amount of money can be put back into circulation - for the benefit of society and the ecology. It is not about displacing cash completely, this solution is designed to smoothly replenish your cash payments. Although the application was developed based on advanced software, it is easy to use for everyone. In addition, it is a free application and we don't need to connect our credit card from the bank. Shrap runs on its own card.
What are the main advantages of cash payment?:
Freedom - Cash gives you the ability to freely transactions, without charging a fee for each transaction and without the involvement of intermediaries.
Accessibility - All members of society pay with cash, without any social barriers.
Stability - Cash is a common currency and resource that provides complacency.
Anonymity - Cash allows you to make anonymous transactions without tracking, monitoring, and earning money on their data.
All the above-mentioned pluses of the cash payment have been transferred to the Shrap application. As we mentioned, the app is designed to complement it, rather than displace it.
The role of Codeclusive
Codeclusive offers sortware development for startups in Flutter technology. It was exactly what Shrap needed. Flutter mobile development allows you to quickly deliver an application to the most common platforms, such as Android and iOS. Application can be used from any mobile device, including tablets. Virtual wallet is always at hand. In addition, this technology allowed users to provide an application that 100% reflects the design created especially for Shrap by UX / UI designers - Pixel Perfect. Flutter is currently the best technology for rapid software development due to huge time savings. When we help in building products for startups, it is one of the main assumptions and factors determining the entire process. This is an important part of a long term strategy for app stores. That's why Flutter development for a startup is such an increasingly chosen technology.
Cooperation
The cooperation between Codeclusive and Shrap can be described as balancing between the greatest possible number of features in the application and time, budget constraints. We treat such projects as a challenge and we do our best to navigate in this balance. We are aware of the limitations, mainly related to time. We do everything to simplify possible solutions, propose the best options, and deliver the highest quality product on time, within a specific deadline to avoid any delays in starting the application. The relationship that Codeclusive is building with Founders or startup CTOs allows them to achieve such results and be fully satisfied with the cooperation.
MVP
The Shrap application is currently operating in the UK as the Minimum Viable Product - MVP. This means that if users in this country are satisfied with the performance of the virtual wallet, the operation of the application will be extended to other countries. Shrap want to check the other markets and make up their mind. Building MVP allows you to test whether the application makes sense at all. It gives a huge advantage over the "classic" approach to introducing products to market.
Application development activities may turn out to be wrong and generate considerable costs. MVP for a startup helps creators save time and conduct consumer research on a specific product, checking how it is adopted by users.
You can check out how Shrap looks like: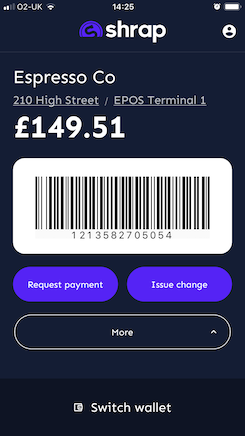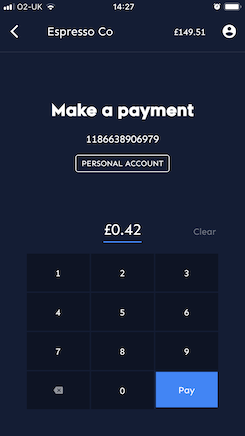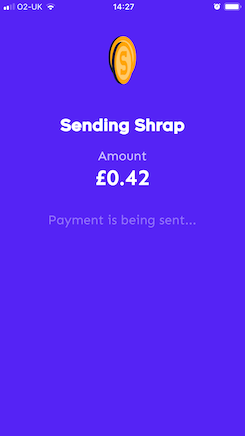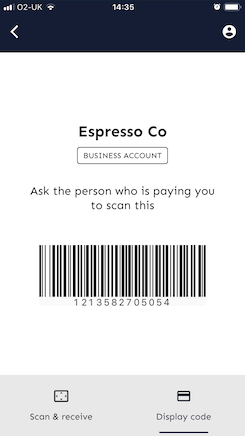 "Their pragmatic, honest approach coupled with technical expertise is a potent force!"
James Cummins, CTO of Shrap