You. Me. Community Through Software
Fliko is the property management software answering the challenges of the modern real estate market. Fliko offers turnkey solutions that bring value to property owners, tenants, and property managers. It's designed to reduce costs and friction in managing buildings of any type. As Codeclusive, we are responsible for Fliko web and mobile apps.
Challenges for Property Management Software
Ask real estate professionals, and they'll all tell you that the market is very different now from what it used to be just a few years back. The growing number of PRS buildings (private rented sector) poses new challenges for companies offering property management software. Their solutions have to provide features suitable for different property types.
Being a Flutter development company offering app development services, we have to understand such nuances to be able to provide the best possible software advice.
3 Different User Groups
The best property management software has to be versatile enough to address the needs of three different user groups:
inhabitants
property owners
property managers.
Fliko is designed to provide services usually scattered on multiple platforms run by different software companies in one place. To build a comprehensive system like this, we needed to know the needs our all types of end-users to provide them with key benefits.
In the process of getting to know the customer, we figured out there are features that are important for all three groups of users. We decided that the Fliko Flutter app and the web app should focus on them.
Building the Community
Being a Flutter app development company, we never forget to put our client's priorities first. Fliko's tagline reads You. Me. Community, that's why the app is strongly community-focused.
Fliko lets users make reservations for the building's shared facilities like pools and gyms. It fosters communication and cooperation between inhabitants to smooth out daily routines.
Effective Management
For owners and managers, Fliko offers multiple features to simplify day-to-day property management. Financial accounting, tenant and lease tracking, and maintenance requests management are only a fraction of Fliko's features intended for a property manager. Fliko web application helps landlords with their daily duties.
Convenience
Why did we need to understand all those requirements? Because there is one thing all Fliko user types have in common - they're after convenience. And our job as a Flutter app development company was to provide it. We made sure that our cloud-based software works perfectly with both mobile and web apps.
Tenants can submit maintenance requests and check their rent payments with just a few taps on their mobile devices, landlords can manage leases and monitor late fees using a web app, and property managers can generate reports and gain insights to lower the costs for commercial properties.
On top of this all, Fliko offers smart home integration services. Such a feature makes it one of the kind comprehensive home management solution.
Angular Development
Web app development with Angular was our first assignment within the Fliko project. We were responsible for the frontend for the Google Firebase-powered backend. We worked with document databases, Firebase functions, and notifications for mobile applications.
Fliko team was so impressed with our web development process that they invited us to take care of the Flutter mobile app development as well.
Flutter Development
Fliko mobile application is designed to work on both Android and iOS. Using Flutter reduced the total cost and time needed for coding because there was no need for a dedicated team for each platform. It's one of the reasons we like Flutter apps development so much.
For Fliko, we used BLoC state manager to make sure everything works just as it should and every user is presented with the correct view.
The Outcome
Fliko is now used by several communities and managers across Poland. Our Flutter app, along with the web app, helps track bills, lower maintenance costs, and smooths up other business processes. Yet, our work here is not finished. Together with the Fliko team, we plan to expand the application with additional features to simplify property management even more.
You can check out how Fliko looks like: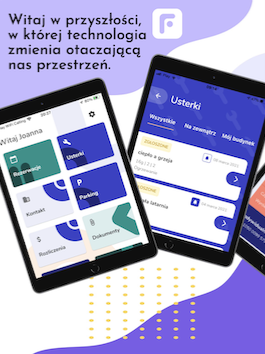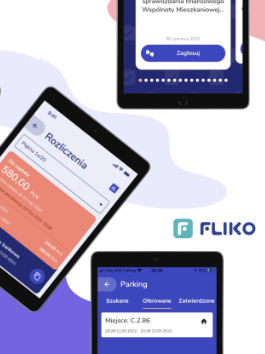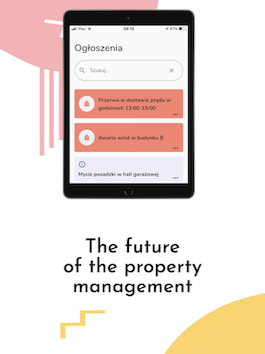 "Codeclusive tried to understand the nature of our business first and adjusted their way of working with us."
Ksawery Dzitko, Co-Founder, Fliko P.S.A.